Main content starts here, tab to start navigating
About Us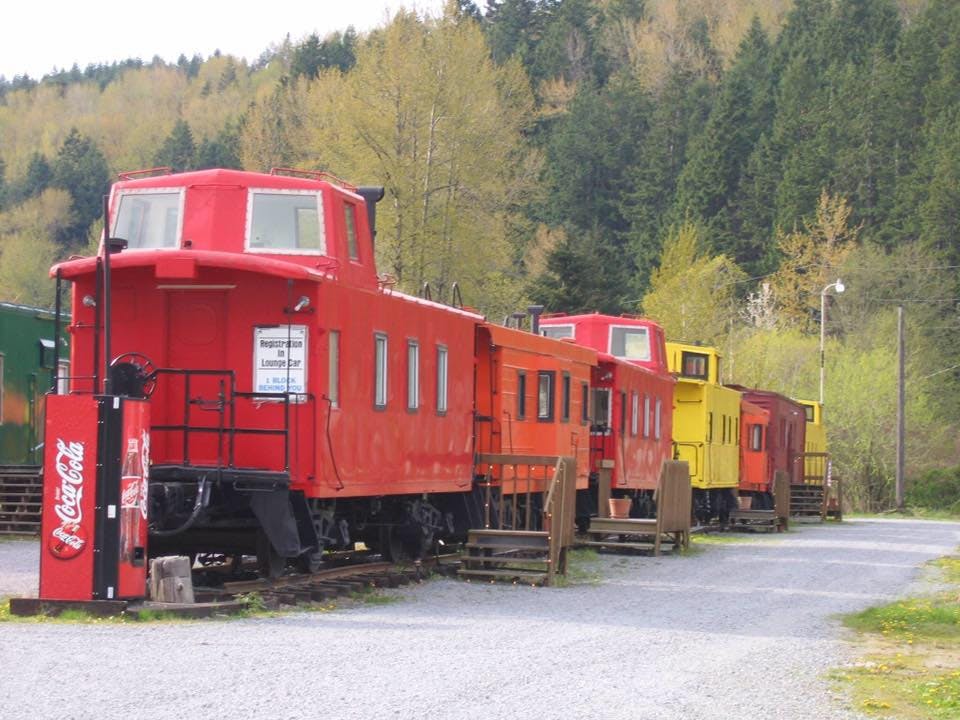 Our Story
In 1987, our family owned and operated business began riding on the rails from a start by elder Thurston, who built his business from a popcorn stand on a street corner right here in Elbe, WA. We've expanded to include a caboose motel (The Hobo Inn), a gift shop, the Cascadian Dinner Train and a restaurant and lounge where you can wet your whistle, leaving you saying, "Sorry honey, I got side-tracked." So for you railroad buffs, the Cascadian Dinner Train, best known as the American Freedom Train, once toured the country with 26 cars displaying over 500 treasures of Americana.
Whether you're here for the scenery, the history or just plain here for the food, you re now one of many, including President Ford, that gets to experience the exciting ambiance of our delightful trains. We are happy to share this treasure with you and we hope you enjoy our mouth-watering house-smoked tastes including our Alder Smoked Prime Rib, Smoked Poultry and our Pork and Fish; truly a delicious family secret. Our family goal is to provide long lasting memories of yesteryear on the rails as well as a wonderful and unique dining experience.
The Restaurant
Our restaurant boasts delicious items including Deep Fried Calamari, Home-cut Cheddar Fries, Vegetarian Pasta Primavera, BBQ Smoked Chicken, Perfectly Smoked Prime Rib, Hand-dipped Louisiana Prawns, Beer-battered Hoki, Shrimp & Chips Platter, and Homemade Lasagna. We offer a full line of breakfast entrees--rom the Engineer's Special (Top Sirloin & Eggs) to omelets and short stacks you're bound to please your appetite.
The Lounge
Come and get sidetracked in our lounge where you'll enjoy an outside beer garden thru Labor Day. Full menu service and a friendly, fun environment!
We're biker-friendly, so ride on in! With a full bar-beer, wine and spirits- you're sure to wet your whistle at the Sidetrack Room. Try our famous Derailer or one of our many other signature cocktails.